The solution continually transmits information about status and any unexpected events. Meaning any necessary corrections can be performed remotely and in real time, thereby securing maximal uptime for any type of vessel.
FJORD CONTROL – one platform
The digital system logs, calculates and presents operating data from any type of fleet. We have "eyes" on all our installations 24/7 and can troubleshoot, fix, and update software and diesel generators etc. Digitization of operational data is essential to optimize operations and further reduce energy consumption. Using artificial intelligence (AI technology), we will work to reduce consumption even more. We collect large amounts of data and will use algorithms to further optimize the technology.
This is
Fjord Control
24/7 monitoring
Remote operation of the micro grid or vessel
Remote software updates
Reports function
Service and maintenance
What does FJORD CONTROL cover?
One platform for monitoring all kinds of vessels
Common database for all data, error messages and status
Possibility of statistics and reporting for all locations together
Live alerts in case of problems or errors
Securing uptime, exchange information on errors and solutions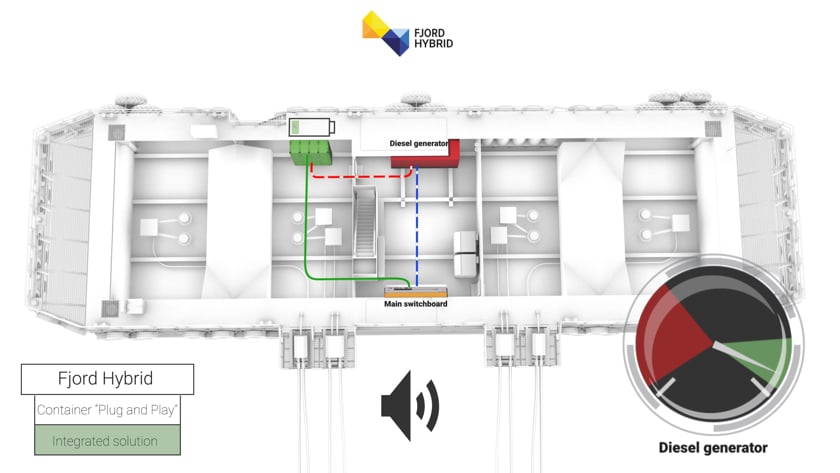 Fjord Hybrid reduces fuel consumption in fish farms by up to 60 per cent.